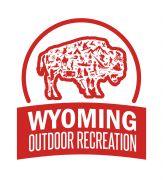 Wyoming Outdoor Recreation Collaboratives to Meet in July
Wyoming's Office of Outdoor Recreation facilitates seven outdoor recreation collaboratives convened throughout the state to bring together local community members, recreation stakeholders, businesses, conservation groups, federal and state agencies, and elected officials to identify and prioritize grassroot opportunities for the growth and enhancement of outdoor recreation.
Dates, times, locations, and call-in information are as follows:
Wind River Outdoor Recreation Collaborative (WRORC - Fremont County) - will meet online only on Wednesday, July 12th from 5:00 pm to 7:00 pm. Join virtually here: https://meet.google.com/tzt-utmp-hjj or dial ‪(US) +1 518-797-6131 PIN: ‪967 903 730#. In addition to the online meeting, collaborative members are welcome to join the Central Wyoming Climbers' Alliance on July 15th/16th for Climbing Advocacy Day during the International Climbers Fest in Lander!
At the previous meeting in May, the collaborative listened to updates on the four subcommittees, updates from several agencies and organizations, and members discussed the potential for two subcommittee revivals. A presentation from the Wyoming Outdoor Council concluded the meeting. The meeting in July will include subcommittee updates, a presentation from Fremont County Weed & Pest, and time to brainstorm for National Public Lands Day.
Southeast Wyoming Outdoor Recreation Collaborative (SWORC - Albany and Carbon Counties) - will meet on Thursday, July 20th from 5:00 pm to 7:00 pm at the Brush Creek Visitor Center in Saratoga (5556 WY-130, Saratoga, WY 82331). Join virtually here: https://meet.google.com/tiz-ppcb-bkg or dial ‪(US) +1 929-236-4471 PIN: ‪539 209 725#.
At the May meeting, members heard about several outdoor recreation projects the City of Rawlins is currently working on. Four subcommittee updates were provided and new topics were lightly discussed. Members discussed details for the July meeting. The July meeting will include subcommittee updates, a discussion on the Medicine Bow-Routt National Forests and Thunder Basin National Grassland Recreation Enhancement Act Fee Proposals, and a presentation from the University of Wyoming Extension Office. The meeting will be followed by a small group hike.
Sweetwater County Outdoor Recreation Collaborative (SCORC - Sweetwater County) - will not meet in July. The collaborative will have a member/advisor-only full-day tour of the Flaming Gorge National Recreation Area on Saturday, August 26th.
The last meeting, held in May, included updates from the three subcommittees and updates for the July/August collaborative meeting. A majority of the meeting involved a presentation from the Planning and Grants Manager for Wyoming State Parks and Cultural Resources and a follow-up discussion.
Members of the public are welcome to attend collaborative meetings in-person or virtually. There will be a designated time for public comment near the end of each meeting.
Established by recommendation of the 2017 Governor's Outdoor Recreation Task Force, the Office of Outdoor Recreation aims to diversify Wyoming's economy by expanding, enhancing, and promoting responsible recreational opportunities through collaboration, outreach, and coordination with stakeholders, landowners, private industry, and public officials.
Learn more about the Office and future community collaboratives by following us on social media or visiting www.wyorec.com.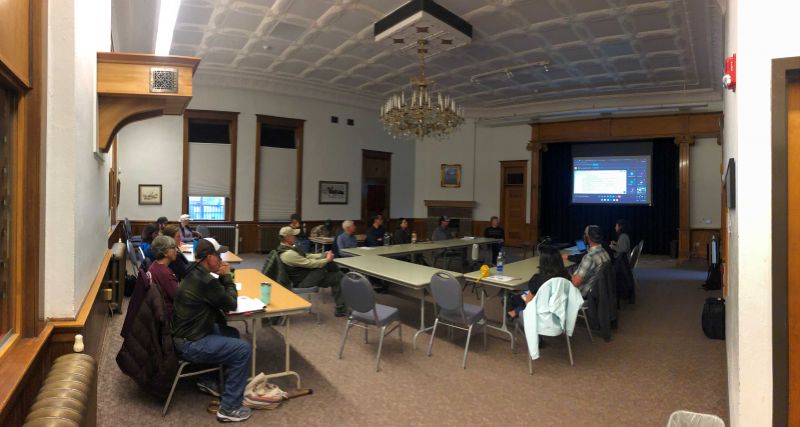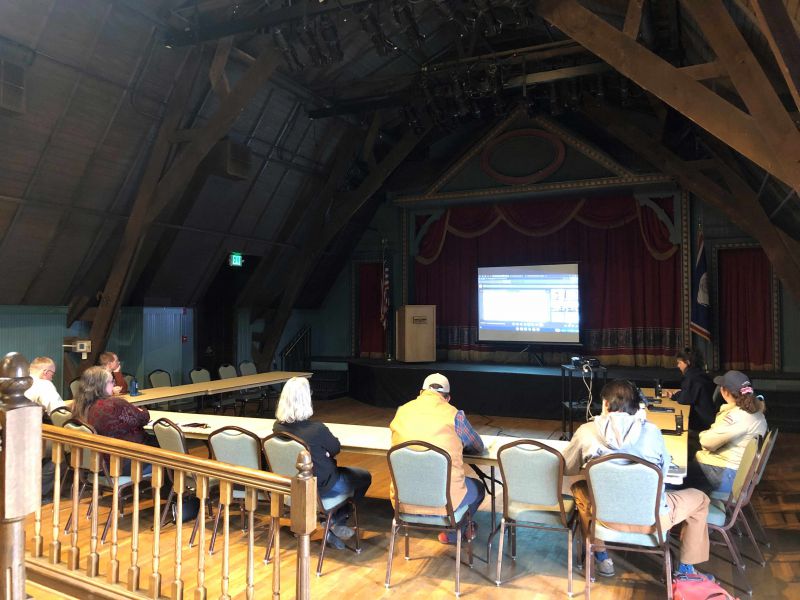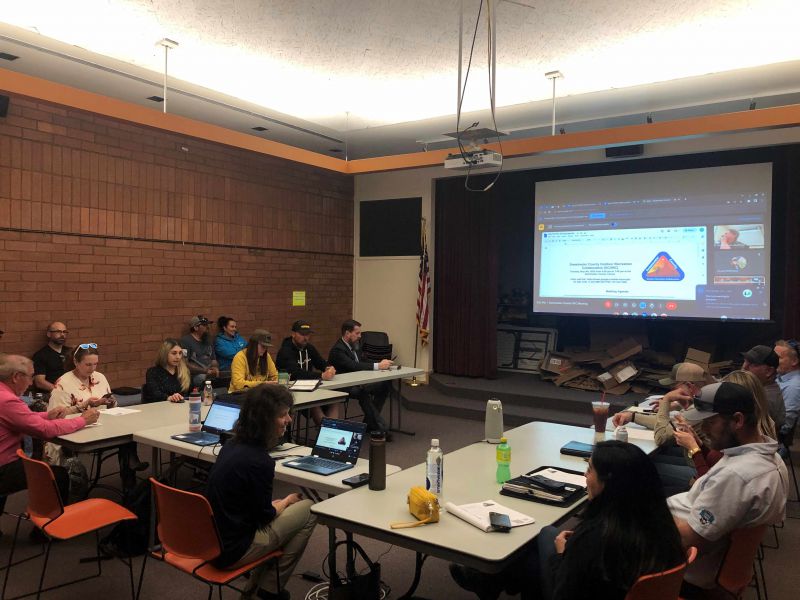 (Left to right: WRORC, SWORC, SCORC members at previous meetings in May 2023)