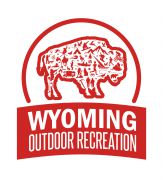 Wyoming Outdoor Recreation's Outdoor Recreation Collaboratives Met in June
In early June, four of Wyoming Outdoor Recreation's seven Collaboratives met for their bi-monthly meetings.
Convened throughout the state by Wyoming State Parks, Historic Sites, and Trails, these initiatives bring together local community members, recreation stakeholders, businesses, conservation groups, federal and state agencies, and elected officials to identify and prioritize opportunities for the growth and enhancement of outdoor recreation.
On June 7, members of the Northeast Wyoming Outdoor Recreation Collaborative (NEWORC) met in Gillette. Members enjoyed presentations from Steve Smutko and Birch Malotky from the Rucklehaus Institute at the University of Wyoming and the Haub School of Natural Resources.
Prior to breaking into small groups for project brainstorming, two NEWORC members provided updates on the White Ranch Trail project proposal in Sundance and the Flying V Trails project in Newcastle. NEWORC represents communities that lie within Campbell, Crook and Weston counties.
During the Natrona County Outdoor Recreation Collaborative (NCORC) member meeting held on June 8, in Casper, the collaborative was finalized with the completion and signing of their official charter.
NCORC members also enjoyed presentations from Steve Smutko from the Rucklehaus Institute at the University of Wyoming and the Haub School of Natural Resources, BLM High Plains District Manager Kevin Christensen who presented on the acquisition of the Marton Family Parcel, and Parks & Rec Director Zulima Lopez discussed the potential park repurposing for the City of Casper. Before breaking into small groups, Wyoming Outdoor Recreation Manager, Patrick Harrington, provided an update on potential funding sources for the collaboratives. NCORC represents communities that lie within Natrona County.
The Bighorn Basin Outdoor Recreation Collaborative (BBORC) met on June 14, in Thermopolis. Time was allotted during the meeting to discuss the current status of the Yellowstone National Park closure and how this might affect the outdoor recreation community in the Bighorn Basin.
BBORC members then listened to a project matrix proposal that was composed of 9 major potential projects for the groups to take on. Collaborative coordinator Amy Crawford suggested the group prioritize 3 to 4 of the projects and to complete official project proposals for each. BBORC represents communities that lie within Hot Springs, Big Horn and Washakie counties.
The following afternoon, Park County Outdoor Recreation Collaborative (PCORC) met in Powell. As home to one of Yellowstone National Park's five entrances, PCORC members were provided an update on the park's road closures and the efforts being made by the Wyoming Outdoor Recreation and Wyoming State Parks staff locally and statewide.
Members then provided detailed updates on the collaborative's 7 established projects. Collaborative member and Wyoming Representative Sandy Newsome provided a recap of the recent Travel, Recreation and Wildlife Committee meeting prior to the meeting's adjournment. PCORC represents communities that lie within Park County.
Meeting dates, times and locations for upcoming collaboratives meetings are announced two weeks prior. Members of the public are welcome to attend collaborative meetings in-person or virtually, and there is a designated time for public comment near the end of each meeting.
Established by recommendation of the 2017 Governor's Outdoor Recreation Task force, the Office of Outdoor Recreation aims to diversify Wyoming's economy by expanding, enhancing, and promoting responsible recreational opportunities through collaboration, outreach, and coordination with stakeholders, landowners, private industry, and public officials.
Learn more about the Office and future community collaboratives by following us on social media or visiting www.wyorec.com.
---
Cutline photo one -NEWORC members broke out in small groups to identify projects to propose to the collaboratives.
Cutline photo two – NCORC members hard at work after being asked to think big by Wyoming State Parks Deputy Director Dave Glenn as they move forward with projects in Natrona County.