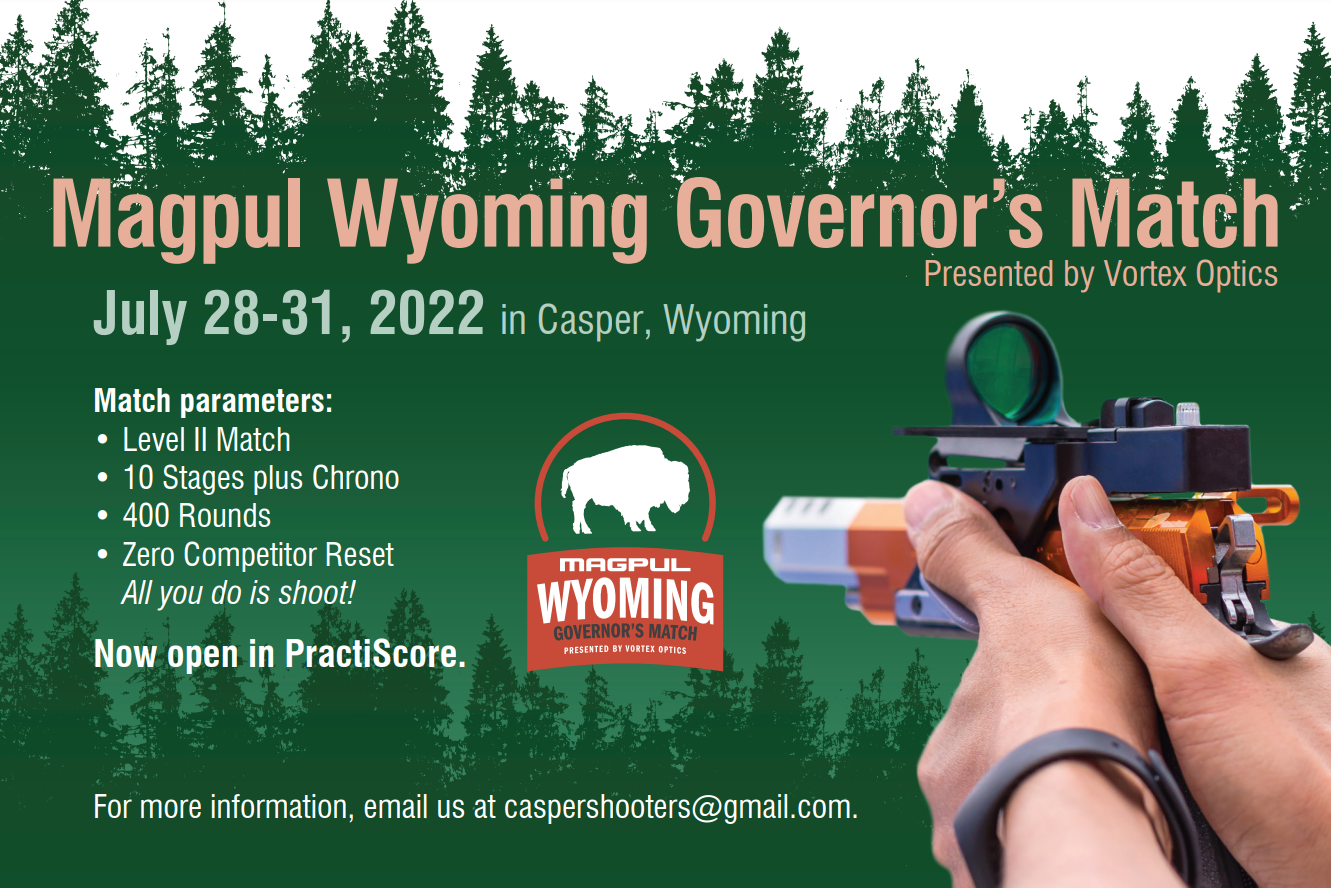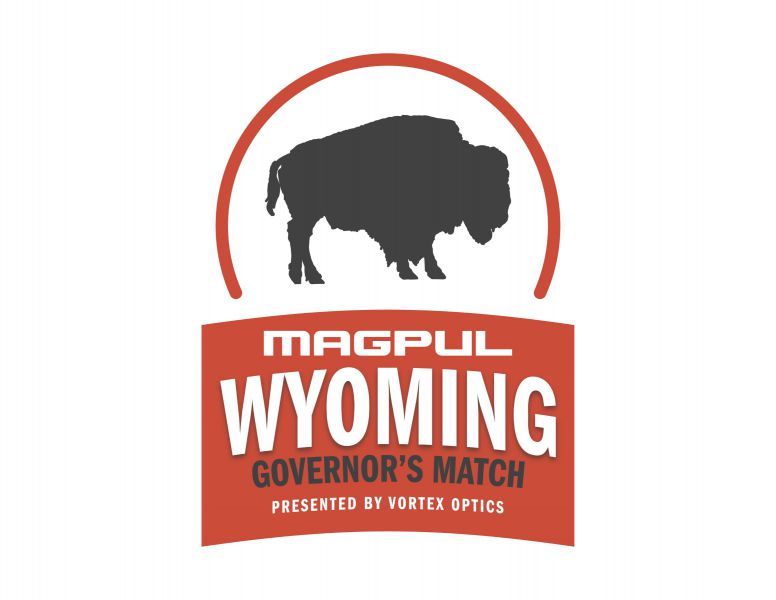 MAGPUL WYOMING GOVERNOR'S MATCH RETURNS TO CASPER IN 2022
The Magpul Wyoming Governor's Match is a nationally-recognized shooting sports competition that originated in 2017 when the match and Magpul's title sponsorship were first announced. The match has been held in Cheyenne and Cody in previous years that featured competitors from 30 states and Canada. The match has since added Vortex Optics as its presenting sponsor to become the Magpul Wyoming Governor's Match presented by Vortex Optics.
This year's match is being organized by the Casper Shooters Club, Visit Casper and Wyoming Outdoor Recreation. The Governor's Match will feature up to 360 competitive shooters in a USPSA Level II match that includes 10 stages plus chrono, 400 rounds and zero competitor reset meaning shooters can concentrate on the competition and not worry about stage reset. Members of the public are welcome to come and watch the event.
To learn more about stage information, registration, lodging accommodations, and more, visit Casper Shooters Club below:
Casper Shooters Club (link opens in new tab)