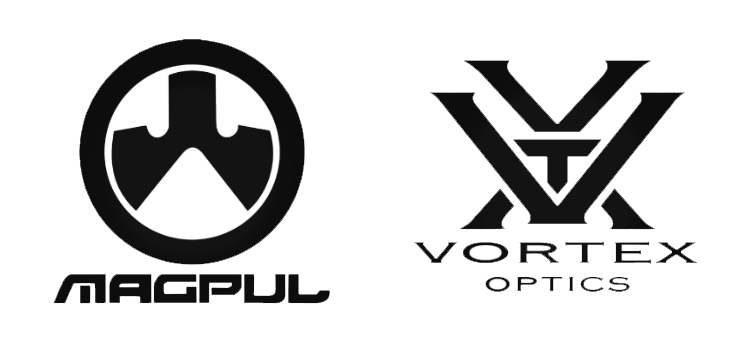 2020 WYOMING MAGPUL GOVERNORS MATCH presented by VORTEX OPTICS
July 31 - August 2
Cody Shooting Complex
Cody, Wyoming
(Click drop-down items below for more information ↓)
High-tech polymer magazines, accessories and gun parts for the AR-15/M16/M4 family of rifles, AK-47 rifles, and Remington 870 and Mossberg 500 shotgun families. Magpul has also expanded into rifle chassis production for the Remington 700, Ruger 10/22 and Ruger American Rifle, as well as magazines and accessories for Glock pistols.

Firearms Retailer
Firearms accessories

Stocks, Grips, Hand Guards, Slings
Rails, Sights, Other


Gear and apparel

T-shirts
Eyewear, Gloves, Belts, Headwear
Phones Cases, Patches, Stickers
DAKA brand

12 stage multi-gun match with a mix of bay and natural terrain at various distances up to 500 yards

This event is presented by Vortex Optics this year.

They make optical equipment like binoculars, spotting scopes, rifle scopes, and other accessories for any type of outdoorsman.


This is a level 4 event, meaning that it is national and members will qualify at level four after they have participated at a national and / or world match and after the match score is recorded as a completed match.

Will be held at the Cody Shooting Complex July 31st to August 2nd, 2020 for the fourth consecutive year.

Camping spots are available for contestants. Water and electricity sites are $20 and dry camping is $10. Reservations can be made by contacting Katie at 307-272-8564 or Codyshootingcomplex@gmail.com. Camping is also available at Buffalo Bill State Park. Reservations can be made by contacting Aspira at 1-877-996-7275.


The match fee is $285/shooter

Prizes include trophies, coins, and medals

The event highlights our state's firearms industry and shooting sports in outdoor recreation

Their first product, the MagPul (Magazine Puller), an accessory for the STANAG magazines, aids users in pulling magazines from pouches

Magpul receives its first official NATO Stock Number, and their products are featured in the movie Mission: Impossible III in 2006

The Magpul Dynamics training division is formed in 2008

Moved from CO to WY in 2014

Magpul was awarded an exclusive contract to manufacture magazines for the US Marine Corps in 2016

View Press Release on Wyoming State Parks Website
CASPER, Wyo. — For the fourth consecutive year, Wyoming will host the Magpul Wyoming Governor's Cup United Shooting Sports League national competition July 31-Aug 2 at the Cody, Wyoming Shooting Complex.
"I am excited to welcome the Magpul Wyoming Governor's Cup back to Wyoming again this summer, a prestigious event which highlights shooting sports excellence and our state's firearms industry," Governor Mark Gordon said. "I attended the 2019 competition and was impressed by the marksmanship, professionalism and enthusiasm of the competitors."
The event is organized through Wyoming State Parks and the Wyoming Outdoor Recreation Office. According to a statement from WSP, the event has brought hundreds of competitors and shooting enthusiasts to Wyoming.
The WSP says the United Multi Gun League multi-firearm event includes 12 stages with a mix of bay and natural terrain at various distances up to 500 yards.
Prizes include trophies, coins and medals.
Camping spots are available for contestants, and more information is at the WSP website.
Competition registration is available at: http://ussleagues.com/events/2020-wyoming-magpul-governors-match-presented-by-vortex-optics/