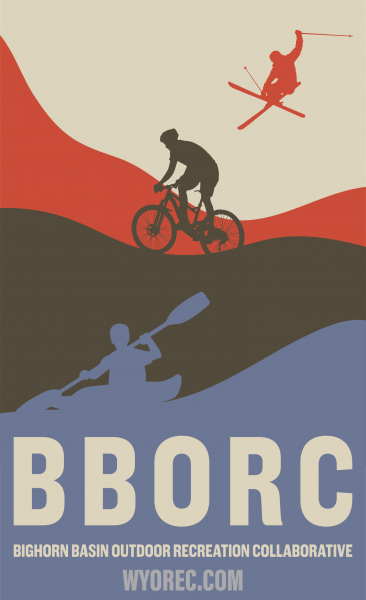 The Bighorn Basin Outdoor Recreation Collaborative represents communities that lie within the eastern and southern portions of the bighorn basin. BBORC was the first collaborative to be assembled, and since its 2018 conception the collaborative has become an asset to its state and federal partners. Agencies like the Forest Service and Bureau of Land Management look to BBORC to help understand what the bighorn basin communities want done, and project prioritization. BBORC also works with other grassroots organizations, including the Tensleep Nowood Trailbreakers and the Hot City Alliance, to have a comprehensive view of the outdoor recreation opportunities in all the communities they represent.
Since 2018, BBORC has been successful in several projects. The collaborative hosted Wyoming's first Outdoor Recreation Summit in September 2020 in Greybull, WY. BBORC is also helping organize the Blue Way Trail, which will run from Thermopolis to the Bighorn Canyon Recreation Area. BBORC steering committee members include. For more information click here.
View Collaborative Charters, Past Meeting Materials and More Here
(link opens in new tab/window)
---
Blueway Project: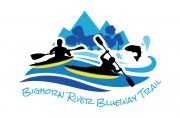 Over the past few years, the Bighorn Basin Outdoor Recreation Collaborative has been focusing much of its focus and efforts on the new Bighorn River Blueway Trail Project! The Bighorn River Blueway Trail will start at the Wedding of the Waters south of Thermopolis, Wyoming and end at Bighorn Canyon National Recreation Area in Lovell, Wyoming covering a 95 mile stretch of the Bighorn River. This trail will offer recreationalists a wide variety of outdoor opportunities including wildlife watching, ever changing scenery, fishing, picnicking, boating, paddling, and camping, and it will contribute to the health of the Bighorn Basin's travel and outdoor recreation industries.
---
Collaborative Steering Committee Members:
Brooks Jordan, Wyoming State Parks
Barbara Anne Greene, Basin/South Bighorn County Chamber of Commerce
Terry Livingston, Washakie Visitor's Council
Dusty Lewis, Rent Adventure
---
For more information about Bighorn Basin Outdoor Recreation Collaborative, please contact Amy Crawford at 307-777-6925; amy.crawford@wyo.gov or Sherry Joslyn at 307-777-7465; sherry.joslyn@wyo.gov.
---