About:
The Wyoming Office of Outdoor Recreation works in partnership with several outdoor recreation collaboratives. These collaboratives bring together local community members, stakeholders, federal agencies, and state agencies to support sustainable outdoor recreation growth. Driven by Governor Mead's 2017 Outdoor Recreation Task Force, the collaboratives are involved with several ongoing projects that will expand Wyoming's outdoor recreation opportunities. Several of the collaboratives have already completed successful projects, and are continuing to garner momentum on both a local and state level.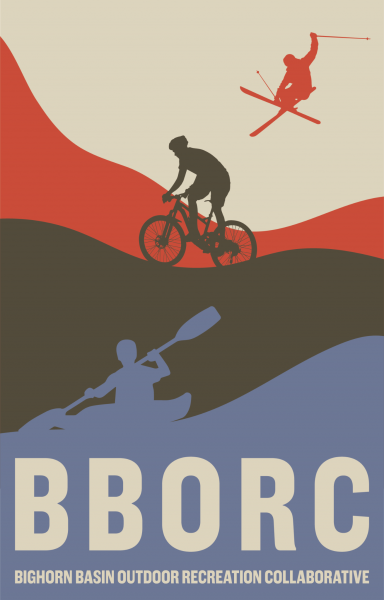 The Bighorn Basin Outdoor Recreation Collaborative represents communities that lie within the eastern and southern portions of the bighorn basin. BBORC was the first collaborative to be assembled, and since its 2018 conception the collaborative has become an asset to its state and federal partners. Agencies like the Forest Service and Bureau of Land Management look to BBORC to help understand what the bighorn basin communities want done, and project prioritization. BBORC also works with other grassroots organizations, including the Tensleep Nowood Trailbreakers and the Hot City Alliance, to have a comprehensive view of the outdoor recreation opportunities in all the communities they represent.
Since 2018, BBORC has been successful in several projects. The collaborative hosted Wyoming's first Outdoor Recreation Summit in September 2020 in Greybull, WY. BBORC is also helping organize the Blue Way Trail, which will run from Thermopolis to the Bighorn Canyon Recreation Area. BBORC steering committee members include. For more information click here.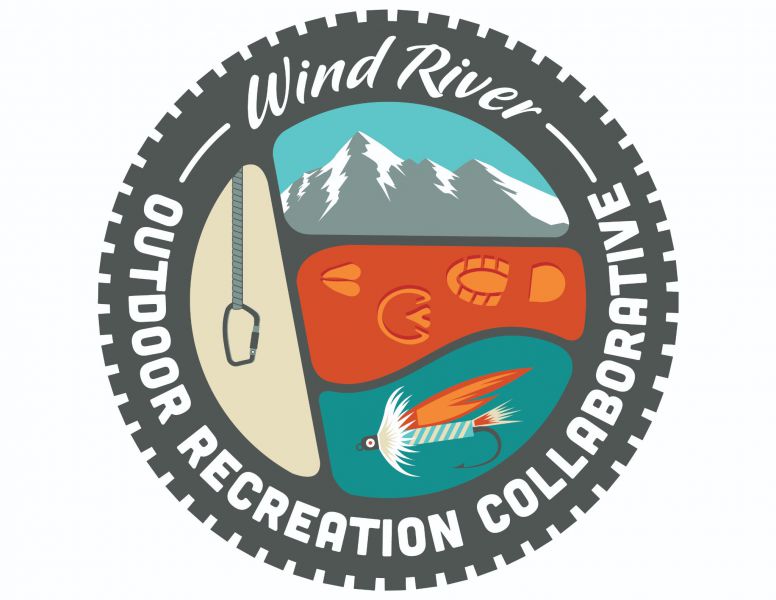 The Wind River Outdoor Recreation Collaborative represents the south eastern portion of the Wind River Range. WRORC became a collaborative for the Riverton and Lander area in 2020, and in early 2021 expanded to include Dubois. WRORC has played an instrumental role in several projects that diversify Fremont County's outdoor recreation opportunities and support public land access. Examples include WRORC's involvement with the installing a via ferrata in Sink Canyon State Park, as well as their campaign to improve access to the Wolf Point climbing area. WRORC steering committee members include Chris Floyd, Mike Jones, Deb Kleinmen, Paula McCormick, and Blair Butterfield. For more information click here.
The Sweetwater County Outdoor Recreation Collaborative was established in early 2021, and represents Sweetwater County. Sweetwater County is unique in that a portion of the county is covered by the checkerboard. SCORC works with businesses, landowners, and government agencies to sustainably utilize Sweetwater County's exceptional amount of public land, while also being mindful of the checkerboard. An objective of SCORC is to vocalize the outdoor recreation destination potential of Sweetwater County for both motorized, and non-motorized recreation.
The Park County Outdoor Recreation Collaborative represents Park County. PCORC is in its early stages, and recently assembled it's steering committee. Park County experiences high rates of visitation with diverse recreation opportunities, making it an ideal location for outdoor recreation collaboration. More information about PCORC will be available soon.
The Northeast Wyoming Outdoor Recreation Collaborative represents communities within Campbell, Crook, and Weston counties. NEWCORC is in its early stages, and will soon assemble its steering committee. More information about NEWCORC will be available soon.