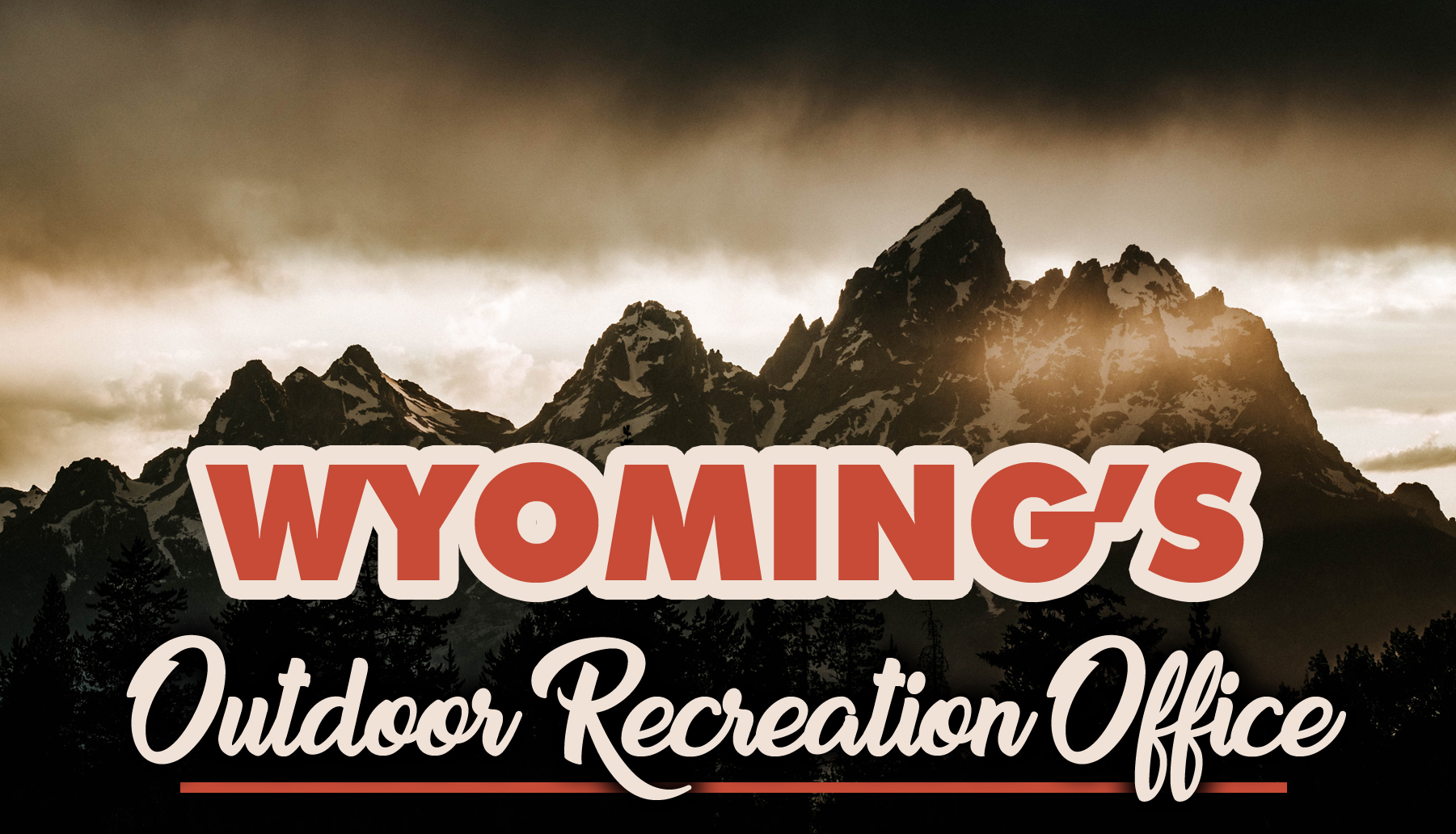 The Office of Outdoor Recreation aims to diversify Wyoming's economy by expanding, enhancing, and promoting responsible recreational opportunities through collaboration, outreach, and coordination with stakeholders, landowners, private industry, and public officials.
​

Outdoor Recreation Collaboration

Support ongoing collaboratives: Wind River, Bighorn Basin, and Dubois.

Provide staff training to facilitate and support collaboration among recreational stakeholders.

Identify new regions of the state that have an interest in forming a new collaborative.

Start one new outdoor recreation collaborative.




Shooting Sports

Support and promote existing shooting sports activities to the extent possible.

Inventory public target ranges statewide and make the locations, points of contact, and other helpful information available to the public.

Determine the needs of target ranges and shooting sports clubs that would be helpful in expanding and promoting tournaments, training, and competitions.

Gauge interest from potential sponsors and promoters.

Help identify potential funding sources.

Promote communication and coordination among stakeholders across the state.




Ride and Routes

Continues to support the Southwest Wyoming Off-Road Trails (SWOT) working group to the extent possible.

Work with stakeholders to identify other motorized and non-motorized "rides and routes" that can be developed and promoted, such as off-road OHV trails and "gravel grinder" biking events.




Clearinghouse for Outdoor Recreation

Serve as a comprehensive source of information for outdoor recreation statewide, including opportunities, events, infrastructure, and economic data.

Make information available through the website, with maps, calendars, links, marketing materials, and social media.

Launch the online, one stop, interactive recreation map of Wyoming.




Funding Sources

Identify funding opportunities from both public and private sources.

Provide information for stakeholders seeking funding.

Propose funding mechanisms to sustain the office.




Support Agency Mission and Goals

Provide mission support for State Parks & Cultural Resources (SPCR) with a spirit of teamwork and cooperation.

Promote the value of outdoor recreation among the agency staff so that they can be ambassadors for the mission of the office.



Governor Matt Mead announced a new initiative to promote the outdoor recreational industry in Wyoming this year. The Department of State Parks and Cultural Resources will work with private and public stakeholders to develop recommendations to grow Wyoming's strong outdoor recreation economy.
"Wyoming has world-class opportunities for hunting, fishing, photography and other outdoor recreation. Many of our fondest memories are with friends and family in the outdoors," said Governor Mead. "The Task Force will build on the considerable work already done and offer ideas to improve outdoor recreation opportunities, marketing and business recruitment."
Wyoming has seen its outdoor business sector grow in recent years. A 2012 Outdoor Industry Association report found that outdoor recreation in Wyoming generates approximately $4.5 billion annually in consumer spending, $1.4 billion in wages and salaries, $300 million in state and local tax revenue and creates 50,000 jobs. The Governor has championed Wyoming's outdoor economy since taking office in 2011.
The Outdoor Recreation Task Force will meet 5 times between December 2016 and May 2017 to develop policy recommendations for Governor Matt Mead's consideration. Recommendations may include principles to guide and identify the benefits of outdoor recreation, outline efforts to expand business opportunities and improve recreation infrastructure in the state's second largest industry.
Reports released on Outdoor Recreation.
Economic Information:
The Office of Outdoor Recreation has partnered with the Wyoming Office of Tourism, Wyoming Business Council, Wyoming Game and Fish, and Wyoming Department of Transportation. Each of one these offices provide unmatched expertise in their field and, when these agencies work together they can better organize existing resources that play a role in outdoor recreation.
Chris Floyd - Manager, Wyoming Office of Outdoor Recreation
Brynn Hirschman - Outdoor Recreation Coordinator
Amy Crawford - Outdoor Recreation Coordinator
Laurel Thompson - Outdoor Coordinator
Alex Fernandez - Recreation Specialist
Alissa Spires - Pathfinder, Southeast Region
Caleb Owen - Coordinator, Non-Motorized Trail Program